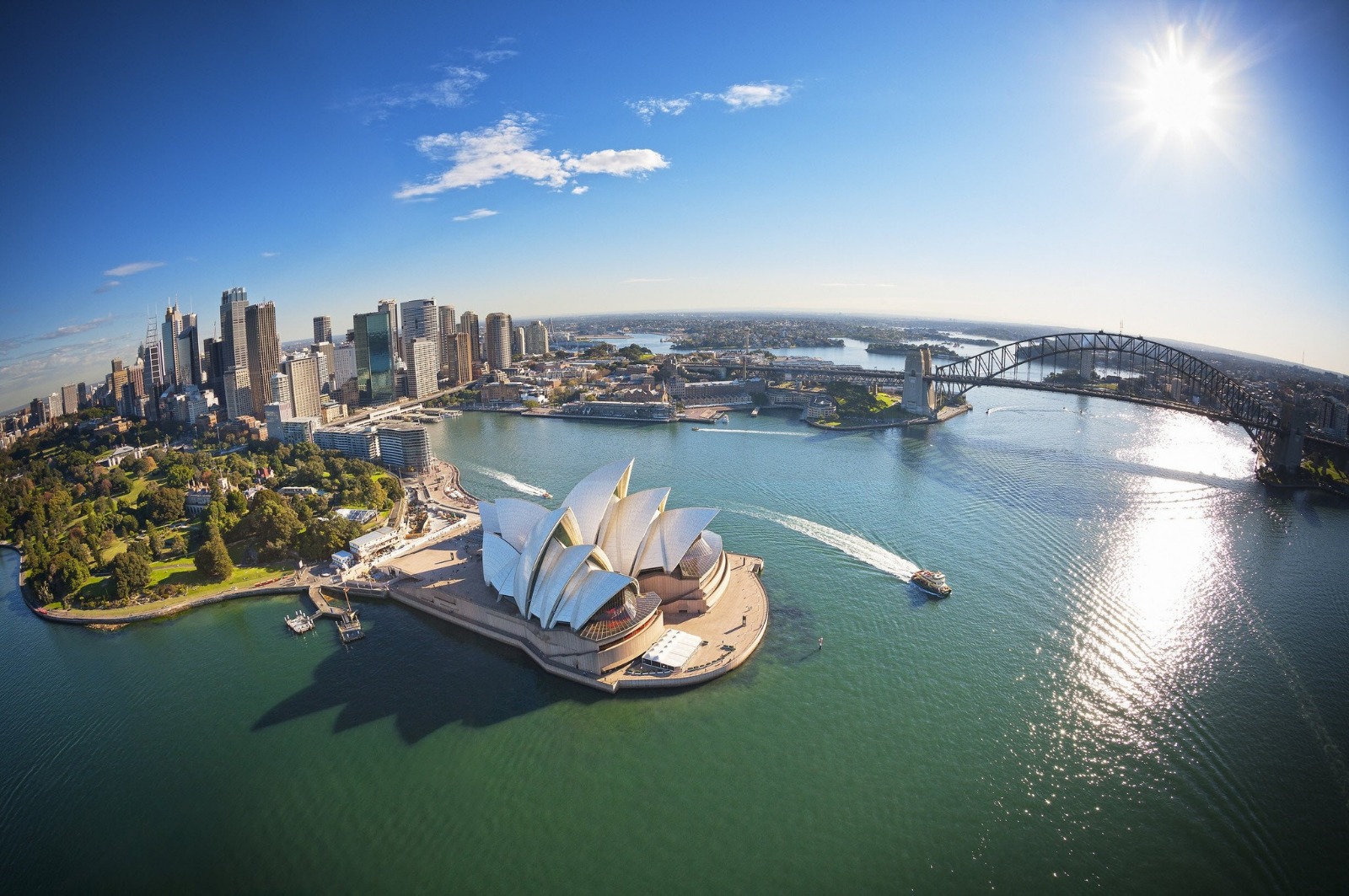 5th International Conference on Green Computing and Engineering Technologies
(ICGCET®)
17 Sep - 19 Sep 2019
Hotel Diwan, 31 Boulevard Hassan Seghir, Casablanca 20000, Morocco.
General Chair
Abdelmajid Badri, University of Hassan II, Casablanca, Morocco
Jason Levy, University of Hawaii, USA
Program Committee Chairs
Javier Poncela, University of Malaga, Spain
Bhawani Shankar Chowdhry, Mehran University of Engineering & Technology (MUET) Jamshoro, Pakistan.
NAGARAJ Ramrao, Kalasalingam Academy of Research and Higher Education, Sriviliputtur, India
Rachid Hilal, Presidence of University Chouaib Doukkali, El Jadida, Morocco
Thomas Newe, University of Limerick, Limerick, Ireland.
Publication Committee Chair
Geetam Singh Tomar, THDC Institute of Hydropower Engineering and Technology, Tehri, India
Naveen Chilamkurti, La Trobe University, Melbourne, Australia.
Wahidah Hashim, Universiti Tenaga Nasional (UNITEN), Malaysia
Faridah Hani Bte Mohamed Salleh, Universiti Tenaga Nasional (UNITEN), Malaysia
Husni Bte Mohd Radzi, Universiti Tenaga Nasional (UNITEN), Malaysia
Publicity Committee Chair
Ayoub BAHNASSE, University Hassan II of Casablanca, Morocco
Mohamed Rafik, SSDIA Laboratory, Mohamedia University Hassan II of Casablanca, Morocco
Yousef Abu Baker El-Ebiary, Universiti Sultan Zainal Abidin (UniSZA), Malaysia
Mohamed Hatim Ouahabi, University Abdelmalek Essaadi, Morocco
Faycal Bensalah, STIC Laboratory, Chouaib Doukkali University, Faculty of Sciences, Morocco
Workshops/Industrial Liaison and Tutorials Organising Committee
Bishwajeet Pandey, Gyancity Research Consultancy Pvt Ltd, India
Madad Ali Shah, BBS University of Technology and Skill Development, Sindh, Pakistan
Hospitality Committee Chair
Hanane AZNAOUI, Cadi Ayyad University, Marrakech,Morocco
Fatima Ezzahraa Louhab, Univeristy Hasan II, Casablanca, Morocco
Lubna Luxmi Dhirani, University of Limerick, Limerick, Ireland.
ELSAYED AHMED ELNASHAR, Full-Professor of textiles Apparel, Kaferelsheikh University, Egypt.
Farshid FOROUZBAKHSH, Aalborg University, Esbjerg, Denmark
Amin Hajizadeh,Aalborg University, Esbjerg, Denmark
Ahmed Ould Brahim, Mohammadia School of Engineering, Rabat, Morocco
Finance Chair
Nikheil Mehta, Mehta N And Associates Chartered Accountants, India
International Programme Committee
Ian Grout, University of Limerick, Limerick, Ireland.
Kei EGUCHI, Fukuoka Institute of Technology, Japan
Dookhitram Kumar, University of Technology, Mauritius
Ivan Sikora, City University, London, United Kingdom.
Hugh Leather, University of Edinburgh, United Kingdom.
Dhiya AL-Jumeily, Liverpool John Moores University, Liverpool, United Kingdom.
Wenwu Wang, University of Surrey, United Kingdom.
Akshay Kumar Rathore, National University of Singapore, Singapore.
Alfian Abdul Halin, Putra University, Putrajaya, Malaysia.
Haoping Wang, Nanjing University of Science and Technology, Nanjing, China.
Jens Bo Holm-Nielsen, Aalborg University, Denmark.
Md Hashim Minver, Addalaichenai National College Of Education, Srilanka.
Md. Rajibul Islam, University of Malaya, Kuala Lumpur, Malaysia.
Md.Mahbub-E-Noor, University of Barisal, Bangladesh.
Muhammad Faiz Liew Abdullah, Tun Hussein Onn University of Malaysia, Malaysia.
Mohammad Kamrul Hasan, Universiti Malaysia Sarawak (UNiMAS), Malaysia
Shayla Islam, International Islamic University Malaysia (IIUM), Kuala Lumpur, Malaysia
Nitish Rajoria, Keio University, Japan.
Noor Zaman, Taylor's University, Malaysia.
Tanesh Kumar, University of Oulu, Oulu, Finland.
Thanwadee Chinda, Thammasat University, Thailand.
Gurpreet Singh, University of Lethbridge, Lethbridge, Canada.
M N Hoda, Bharati Vidyapeeth's Institute of Computer Applications and Management (BVICAM), India.
Umar Raza, Manchester Metropolitan University, Manchester, United Kingdom
Mohd Talea, Hassan II University, Casablanca, Morocco
Mohamed EL-KAMILI, University of Sidi Mohamed Ben Abdellah, Fez, Morocco
El Rhalibi Abdennour, Liverpool John Moores University, Liverpool, United Kingdom
Joseph M. De Guia, Mapua University, Philippines
Madhavi Devaraj, Mapua University, Philippines
Parkash Lohana, Usman Institute of Technology, Pakistan
Sara Laafar, University Cadi Ayyad Marrakech Morocco
Advisory/Steering Committee
S N Panda, Chitkara University, India
Jyotsna Kaushal, Chitkara University, India
M.Sadiq Ali Khan, Computer Science Department, University of Karachi, Pakistan
Harikesh Bahadur Yadav, National Institute of Technology Jamshedpur, Jharkhand, India.
Abhineet Anand, UPES, Dehradun, India.
Ajay Shankar Shukla, Ministry of AYUSH, Govt. of India, New Delhi, India.
Atiqur Rahman, South Asian University, Bangladesh.
Osama Moh'd Alia, University of Tabuk, Saudi Arabia.
Bhagwan Das, QUEST Engineering University Nawabshah, Sindh, Pakista
Pardeep Kumar, Department of Computer System Engineering, QUEST Nawabshah, Pakistan.,
Bikram K.Bahinipati, Xavier University, Bhubaneswar, India.
Dinesh Misra, Computer Society of India, India.
Syed Hyder Abbas Musavi, Indus University, Karachi, Pakistan.
Gaurav Verma, Jaypee Institute of Technology, India.
Gurpreet Singh, Punjab Institue of Technology, Rajpura, Punjab, India.
Irfan Ahmed Halepoto, Mehran University of Engineering and Technology, Sind, Pakistan.
Jagdish Kumar, Scientist, National Knowledge Network Labs, India.
Jitender Grover, Indian Institute of Technology, Roorkee, India.
Aftab Ahmed, Universiti Tun Hussein Onn Malaysia, Malaysia
Pramod Kumar Singh, Indian Institute of Information Technology and Management, Gwalior, India.
Manisha Pattanaik, Indian Institute of Information Technology and Management, Gwalior, India.
Muhammad Aamir, Sir Syed University of Engineering & Technology, Pakistan.
Pardeep Kumar,QUEST Nawabshah, Pakistan.
Pradip Swarnkar, Indian Institute of Information Technology and Management, Gwalior, India
Rahul Kala, IIIT Allahabad, India.
Rajiv Sapra, Government Polytechnic, Ambala City–Haryana, India.
Roopa Kulkarni, GIT, Belgaum, India.
Latika Desai, D. Y. Patil Institute of Technology, Pimpri, Pune, India
Azana Hafizah Mohd Aman, International Islamic University Malaysia
Swarn Singh, Sri Venkateswara College, Delhi University, India.
Vijay Khare, Jaypee Institute of Information Technology, India.
Vishal Jain, Bharti Vidyapeeth, New Delhi, India.
Viswam Parthiban, National University, Singapore.
Yusri Yusof, Tun Hussein Onn University of Malaysia.
Prashant P. Patavardhan, KLS Gogte Institute of Technology, Belagavi, India.
Rashidah Funke Olanrewaju, International Islamic University Malaysia
El Arbi ABDELLAOUI ALAOUI, Mohammed V University, Rabat, Morocco
Ji Zhigang, Liverpool John Moores University, Liverpool, United Kingdom
Anika Zafiah Mohd Rus, University Tun Hussein Onn Malaysia, Malaysia
Kamran Latif, DRB-HICOM University of Automotive Malaysia (DHUAM), Malaysia
Gyu Myoung Lee, Liverpool John Moores University, Liverpool, United Kingdom
Abdelhalim Zekry, Ain Shams University, Cairo, Egypt
Khalid Hasnan, Universiti Tun Hussein Onn Malaysia, Malaysia
Weidong Zhang, Liverpool John Moores University, Liverpool, United Kingdom
Nor Shahida Mohd Shah, Universiti Tun Hussein Onn Malaysia (UTHM), Malaysia
Nur Munirah Abdullah, University Tun Hussein Onn Malaysia, Malaysia
Vikas Jha, Gyancity Research Lab, India
Qadir Bakhsh, Universiti Tun Hussein Onn Malaysia (UTHM), Malaysia
Sounik Kiran Kumar Dash, NIT Silchar, Assam, India
Technical Programme Committee Member
Mohd Najib Md Salleh. Universiti Tun Hussein Onn Malaysia (UTHM), Malaysia
Varun G Menon, SCMS Group of Educational Institutions, India.
Dr. Rabins Porwal, Lal Bahadur Shastri Institute of Management (LBSIM), New Delhi, India
Nitin Upadhyay, Centre for Creativity and Innovation, Goa Institute of Management,India.
Khairul Azami Bin Sidek, International Islamic University Malaysia
Karan Singh, Jawaharlal Nehru University, Delhi, India.
Parminder Kaur, Guru Nanak Dev University, Amritsar, India.
Maneesh Singh Bhandari, Indian Council of Forestry Research and Education, India.
Jagdish Chandra Patni, University of Petroleum and Energy Studies, Dehradun, Uttrakhand, India.
Azeddine Khiat,Univeristy Hasan II, Casablanca, Morocco
Neelam Ruhil, Dronacharya College of Engineering, Gurgaon, India.
Hardeep Singh, Ferozepur College of Engineering & Technology, Punjab, India.
Amit Kant Pandit,HOD SECE SMVDU, India
Shruti Kohli, Birla Institute of Technology, Mesra, Noida Campus, India
Kavita Goswami, Fanshawe College, London, Ontario, Canada
A. Kavitha, Chettinad College of Engineering & Technology, Tamilnadu, India.
Pawan Whig, Rajasthan Institute of engineering And Technology, India
Singaraju Jyothi, Sri Padmavati Mahila Visvavidyalayam, India.
K. K. Singh, Dronacharya College of Engg., Gurgaon, Haryana, India.
Shilpi Birla, MANIPAL UNIVERSITY, JAIPUR, India
Nikisha B. Jariwala, VNSGU, India.
Neelam Ruhil, Dronacharya College of Engineering, Gurgaon, India.
Gunjan Kumar, Delhi University, India
Abhishek Shukla, R.D. Engineering College Technical Campus,Ghaziabad, India.
Satyabrata Sarangi, University of California, Davis, USA.
Ghulam Mustafa Shoro, Aalborg University, Denmark.
Mustafa Algaet, Universiti Teknikal Malaysia, Malaysia.
Ahmad Shah Sultani, South Asian University, Afghanistan
Aniket Ingavale, MAEER's, MIT College of Engineerin, Pune, India
Sudhanshu Gonge, Trinity College of Engineering and Research, Pune, India
Prof Indradip Banerjee, Burdwan University, Burdwan, West Bengal, India.
Ashutosh Singh, Motilal Nehru National Institute of Technology, Allahabad, India
Deepa Singh,ABV-IIITM Gwalior
Dipti Mishra, PSIT Kanpur, India
Furqan Fazili, Islamic University of Science & Technology, Awantipora, India
Gussan Maaz Mufti, National University of Sciences and Technology, Pakistan
Khyati Nanda, HP, India
Mahendra Shukla, IIIT Allahabad, India
Manish Kumar Singh, IIT Patna, India
Manoj Bhatt, HCL Noida, India
Minal Dhankar, Maharaja Surajmal Institute of Technology, Jankpuri, Delhi, India
Mohsin Jamil, National University of Sciences and Technology (NUST), Islamabad Pakistan.
Naresh Sharma, Delhi University, Delhi, India
Neha Sharma, Dept. of Electronics, Keshav Mahavidayalaya, University of Delhi
Om Jee Pandey, IIT Kanpur, India
Preeta Sharan, The Oxford College of Engneering, Bangalore, India.
Pankaj Khanna, Dept. of Chemistry, Acharya Narendra Dev College, University of Delhi
Pankaj Choudhary, Defence Institute of Advanced Technology, Pune, India
Prabhat Ranjan Singh, Wuhan University of Science and Technology, China
Annapurna HS, Jnana Vikas Institute of Technology, Bangalore, India.
Pradeep Kumar Bhale, Govt. College Of Engineering, Aurangabad, India
Puneet Tomar, Gyancity Research Lab, India
Rahul Yadav, South Asian University, India
Rajendra Aaseri, Lovely Professional University, Jalandhar, India
Ravikant Kumar, Central University, Hyderabad
Ravinder Kaur, Punjab University, India
Shaina Verma, Chandigarh Group of Colleges, Mohali, India
Shant Bhushan, IIIT Gwalior, India
Shivani Madhok, HP, India
Shivani Sharma, Gyancity Research Lab, India
Srinivasan Aruchamy, CMERI (CSIR), India
Sumita Nagah, Gyancity Research Lab, India
Sushant Shekhar, Jaypee Institute of Information Technology, India
Sweety Dabbas, Maharaja Surajmal Institute, Janakpuri, Delhi, India
Vaishali Sharma, Gyancity Research Lab, India
Vandana Thind, Gyancity Research Lab, India
Vishok Singh, IMS Unison University, Dehradun, India
Dr. Anand Nayyar,Duy Tan University, Vietnam
Priyank Jain, Indian Institute of Management Ahmedabad India
Othman O. Khalifa, International Islamic University Malaysia
Ahmed Al Marouf, Daffodil International University, Bangladesh
Pooja Saigal, South Asian University, India
Salman Yussof, Universiti Tenaga Nasional, Malaysia
Umair Mujtaba Qureshi, City University of Hong Kong, Hong Kong
Lakshmisridevi Subbaraman, Hindustan Institute of Technology and Science, India
Amanpreet Sandhu, Chitkara University, India
T.Muthu Pandian, PSNA College of Engineering & Technology, Dindigul, Tamilnadu, India
Mumtaz Hussain Soomro, Universita' Degli Studi Roma Tre, Rome, Italy
Izham Zainal Abidin, Universiti Tenaga Nasional, Malaysia
Ahmed Muddassir Khan, Indus University, Pakistan
Ashutosh Bhatt, Birlaa Institute of Applied Sciences, Bhimtal, Nainital, India
Sheifali Gupta, Chitkara University, Rajpura, India
Rupesh Gupta, Chitkara University, Rajpura, India
Zain Anwar Ali, Sir Syed University of Engineering & Technology, Pakistan
Shahil Gupta, Chitkara University, Rajpura, India
Suhail Soomro, Mehran University of Engineering and Technology,Pakistan
Mansoor Soomro, Mehran University of Engineering and Technology,Pakistan
Jahangeer Soomro, Sukkur IBA University, Pakistan
Shah Md. Tanvir Siddiquee, Daffodil International University, Bangladesh
Abhineet Anand, Galgotias University, India
S. Lakshmisridevi, Hindustan Institue of Technology of Science, India
Şule Yücelbaş, Hakkari University, Turkey
Sri C. Haryanti, YARSI University, Jakarta, Indonesia
Syed Muhammad Shehram Shah, Mehran University of Engineering and Technology, Pakistan
Nawaz Mohamudally, University of Technology, Mauritius
Muhammad Zaigham Abbas Shah Syed, Mehran University of Engineering and Technology, Pakistan
Areez Khalil Memon, Indus University, Pakistan
Fozia Khan, Sir Syed University of Engineering and Technology, Pakistan
Wael Yafooz, Al-Madinah International University, Malaysia
Syed Mohammad Ali Shah, Universiti Tecknologi Malaysia (UTM), Malaysia
Pervesh Kumar, Sungkyunkwan University, South Korea
Mamatha Sandhu, Chitkara University, Rajpura (Punjab), India
Rajinder Tiwari, Model Institute of Engineering and Technology, Jammu, India
Mashkuri Yaacob, International Islamic University Malaysia
Rajina Raj Mohamed, Uniten, Malaysia
Ajit Kumar GOPEE, University of Technology, Mauritius
Pierre C. Catherine, University of Technology, Mauritius
Convener
Abhishek Kumar, Gyancity Research Lab, India
Kartik Kalia, Gyancity Research Lab, India